I'm extremely pleased to announce that the
Barren Earth
signing/Q&A at the Blackstone Memorial Library in Branford Connecticut went extraordinarily well! You can view some pictures from the event
here
on the News tab of this website, or you can read about the signing (and the book) on the
New Haven Register!
In other happy news, students from several schools from around Connecticut will be reading
The Barren Earth
this year in class! CELC (Connecticut Experiential Learning Center) is among those schools. CELC in particular is a school that's very close to my heart; my two middleschool teachers (and lifelong friends) Melinda Alcosser and Maria Mortali created CELC a couple of years ago, and have been rocking on ever since! CELC is an excellent, outstanding way for young people in the shoreline to learn; I'm proud to say I make regular visits.
Here's the website
Children of CELC read Children of The Noah!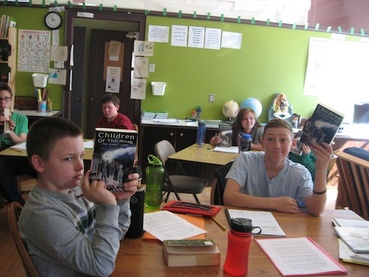 Finally, I'm very happy to announce that The Barren Earth Kindle Edition is now on sale for only $3! Snatch your copy up while you can!